Andris Nelsons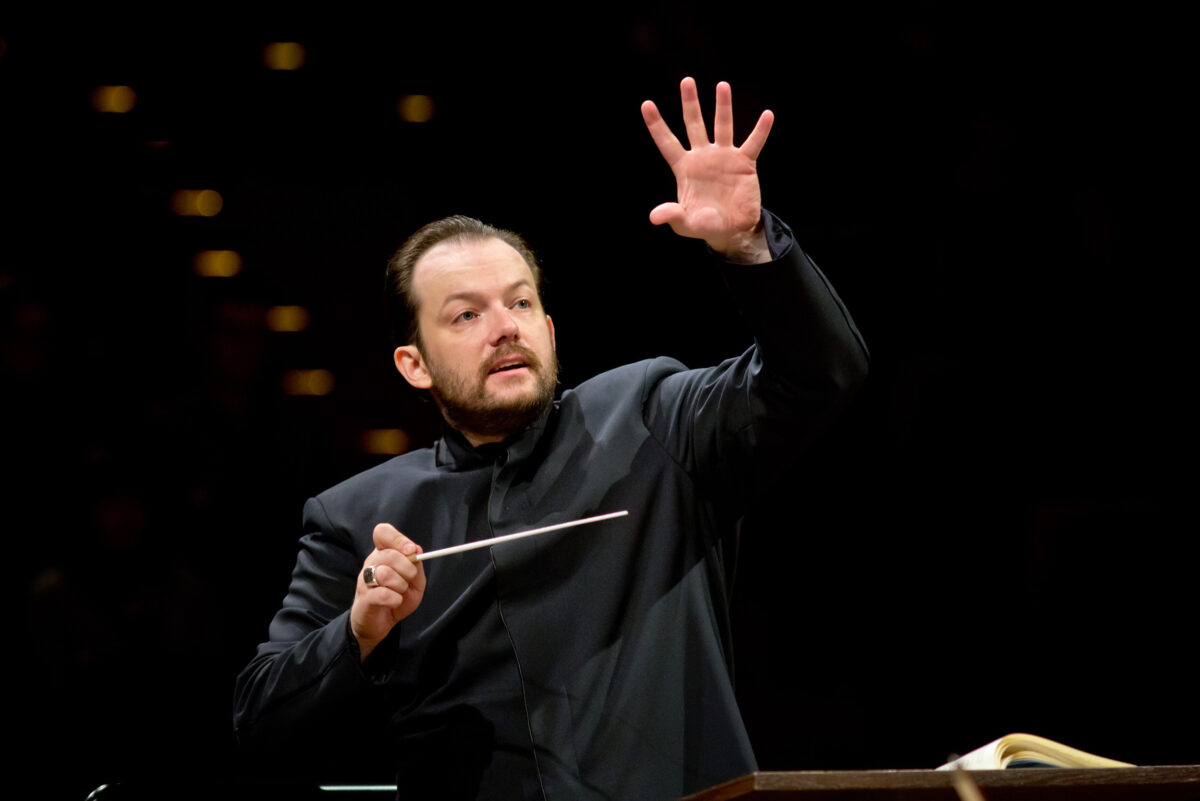 Andris Nelsons is Music Director of the Boston Symphony Orchestra and Gewandhauskapellmeister of the Gewandhausorchester Leipzig. These two positions, in addition to his leadership of a pioneering alliance between both institutions, have firmly established Grammy Award-winning Nelsons as one of the most renowned and innovative conductors on the international scene today. Nelsons' positions in Boston and Leipzig commenced in the 2014/15 season and in February 2018, respectively. In October 2020, Nelsons extended his contracts with both orchestras. Autumn 2019 marked a ground-breaking highlight for Nelsons, the Boston Symphony Orchestra and the Gewandhausorchester Leipzig: three performances featuring musicians from both institutions within one joint orchestra were given at Boston's Symphony Hall as part of the alliance between the two orchestras.

In the 2021/22 season, the alliance of these two orchestras will focus on the symphonic works of Richard Strauss: as part of a seven-album joint recording project with Deutsche Grammophon, Andris Nelsons, the Gewandhausorchester and the Boston Symphony Orchestra will present the composer's major orchestral works in early May 2022. In the 2021/22 season, Nelsons returned to various orchestras including the Berliner Philharmoniker and Filarmonica Della Scala. His collaboration with the Wiener Philharmoniker, who he conducted at the prestigious New Year's Concert in 2020, will reach a new climax at the 2022 Salzburg Festival.

In 2023, Andris Nelsons and the Gewandhausorchester will present their core Leipzig repertoire as the first resident orchestra of the Salzburg Easter Festival under Nikolaus Bachler's new directorship, including works by Bach and Schumann as well as a performance of Wagner's »Tannhäuser« directed by Romeo Castellucci.

The collaboration with the Bayreuth Festival Orchestra, which Andris Nelsons conducted on a first European tour in the 2021 Festival summer, will also continue in 2022/23 with two concerts in Bayreuth's Festspielhaus. Andris Nelsons has an exclusive recording relationship with Deutsche Grammophon, which has paved the way for three landmark projects with the Boston Symphony Orchestra, the Gewandhausorchester Leipzig and the Wiener Philharmoniker. Nelsons and the Boston Symphony Orchestra partner on recordings of the complete Shostakovich symphonies and the opera »Lady Macbeth of the Mtsensk District« - this cycle is already the recipient of four Grammy awards in the categories Best Orchestral Performance and Best Engineered Album. Furthermore, Nelsons and the Gewandhausorchester Leipzig continue their critically acclaimed Bruckner symphonic cycle under the Yellow Label. Both cycles released their fifth instalments in 2021. Nelsons' recordings of Beethoven's complete symphonies with the Wiener Philharmoniker, in celebration of the composer's 250th birthday, were released by Deutsche Grammophon in October 2019.

Born in Riga in 1978 into a family of musicians, Andris Nelsons began his career as a trumpeter in the Latvian National Opera Orchestra whilst studying conducting. He was Music Director of the City of Birmingham Symphony Orchestra from 2008-2015, Principal Conductor of the Nordwestdeutsche Philharmonie in Herford, Germany 2006-2009 and Music Director of the Latvian National Opera 2003-2007.