Haus für Mozart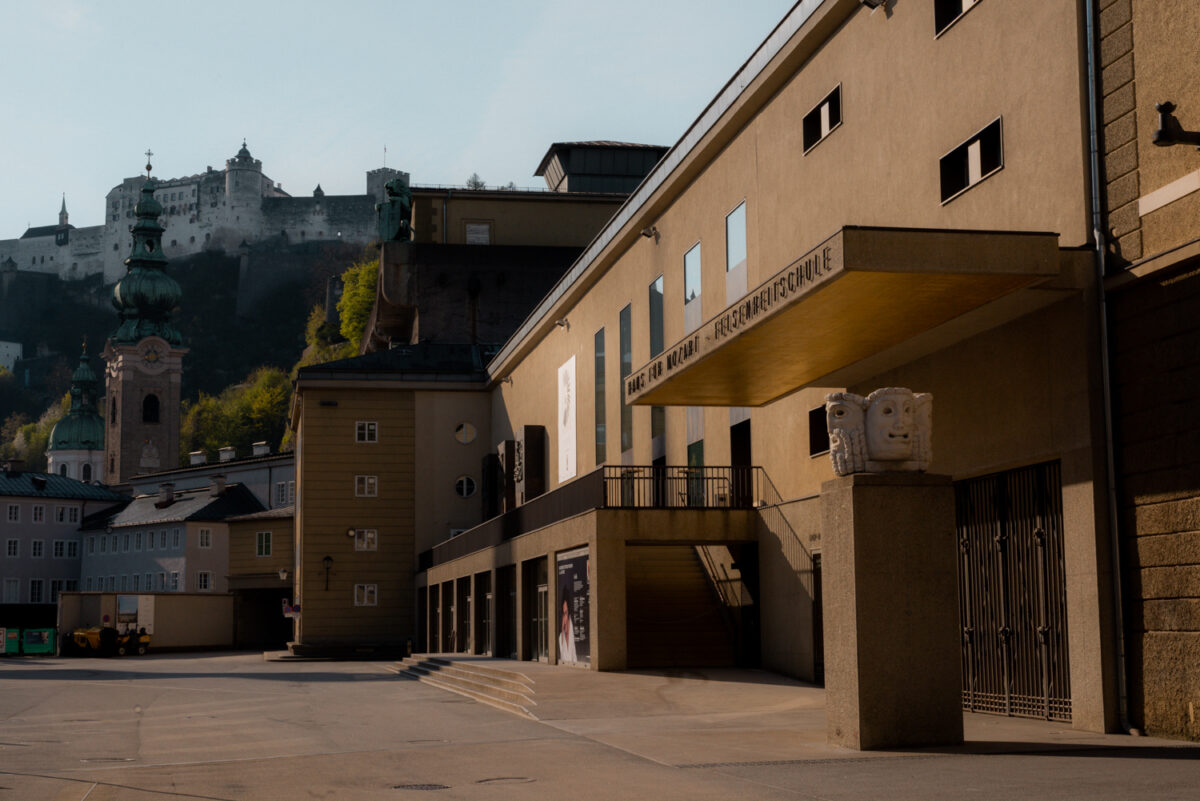 Only one year later, in 1926, the architect Clemens Holzmeister supervised a first phase of re-building of the inadequate provisional festival hall. Adaptations were again made in 1927 so that operas could be staged: Beethoven's »Fidelio« was the first opera to be performed here.
The building was known as the »Kleine Festspielhaus« , and underwent several more reconstruction phases: in 1937 the auditorium was turned around by 180° which meant that it was necessary to build on a fly tower for the backstage area. In order to make this possible, the then governor of Salzburg, Franz Rehrl, allowed his birthplace in the Toscanini courtyard to be pulled down. Benno von Arent redesigned the festival hall in 1939 and replaced the wooden panelling with stucco work ornamented in gold. The unsatisfactory sight lines and acoustic problems made a further conversion necessary in the years 1962/63. The Salzburg architects Hans Hofmann and Erich Engels gave the hall the form it had until 2004.

From the Kleines Festspielhaus to the Haus für Mozart
For many years the Salzburg Festival had followed plans to create a »House for Mozart« which would in every respect be suitable for the performance of the composer's stage works, with excellent acoustics and the best possible sight lines from all seats. The auditorium had to be both intimate but also have sufficient seating capacity. The task that seemed like squaring the circle was achieved by the team of architects Holzbauer and Valentiny: what was previously known as the Kleines Festspielhaus was transformed in three building phases from September 2003 into a Haus für Mozart (House for Mozart). The auditorium of the Kleines Festspielhaus was widened, shortened and lowered. Two new audience circles were created which extend on both sides of the hall as far as the stage. This creates the effect that the stage is framed on three sides by people in festive mood rather than by bare walls.