Nikolaus Bachler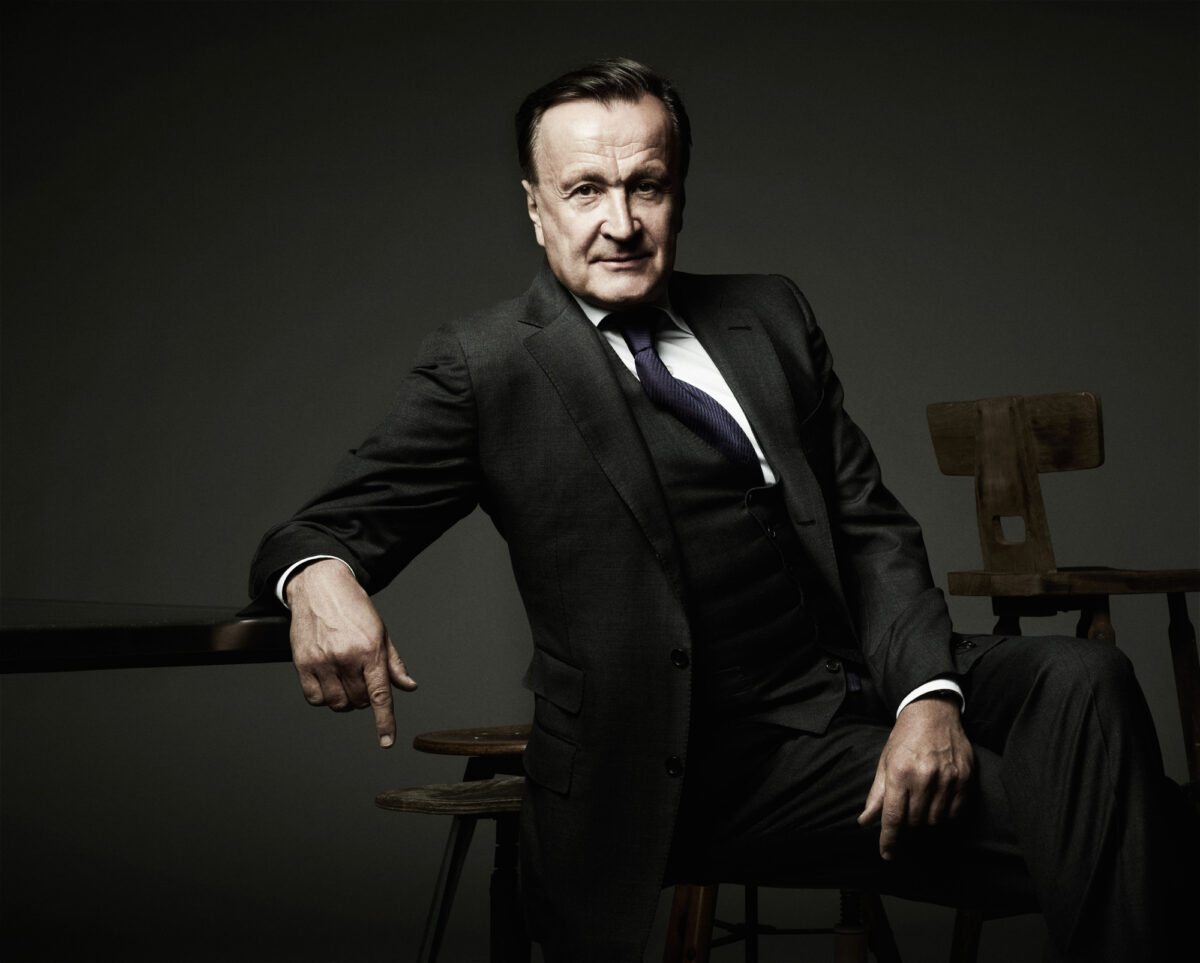 Nikolaus Bachler was born in the Austrian Federal State of Styria. After training at the Max Reinhardt Seminar in Vienna, he was engaged for several years as an actor at a number of different theatres in Germany and Austria.

At the age of 36 he became Artistic Director at the State Drama Theatres in Berlin. In 1996 he moved on to the Taller Europe in Paris as Producteur artistique. From 1991 to 1996 Nikolaus Bachler was Director of the Wiener Festwochen, and from 1996 to 1999 he was Director of the Volksoper in Vienna where he hired Kirill Petrenko as Kapellmeister.

From 1999 to 2009 Nikolaus Bachler was the Director of the Vienna Burgtheater. He brought such great directors as Peter Zadek, Luc Bondy, Klaus Michael Grüber, Martin Kušej, Thomas Langhoff and Andrea Breth to the theatre along with members of the younger directing generation from Nicolas Seemann to Falk Richter and Christiane Pohle all the way to René Pollesch. Artists like Hermann Nitsch, Christoph Schlingensief and Anselm Kiefer also worked under his direction at the Burgtheater. Besides stage classics and a large concentration on Shakespearean drama, the past seasons witnessed the first performances of works by Austrian authors like Elfriede Jelinek, Peter Handke and Gert Jonke along with politically volatile plays by international authors. He used grand-scale panel discussions (Burg-Forum) to establish the Burgtheater as a venue for (cultural) political discourse.

In 2008 Nikolaus Bachler took over the direction of the Bayerische Staatsoper. Under his leadership he continued the artistic vision of his Burgtheater years. The great opera directors of the present day, such as Hans Neuenfels, Dmitri Tcherniakov, Martin Kušej, Krzysztof Warlikowski and Calixto Bieito are just as much represented as are drama directors like David Bösch, Andreas Kriegenburg and Antú Romero Nunes, who presented their first new productions in the opera métier here. New interpretations of works such as Wagner's »Lohengrin« (2009), Poulenc's »Dialogues des Carmélites« (2010), Messiaen's »Saint François d'Assise« (2011) and Mussorgsky's »Boris Godunow« (2013) were developed in collaboration with Kent Nagano; Wagner's »Der Ring des Nibelungen« followed in 2012. After the first performances of Peter Eötvös' »Die Tragödie des Teufels« (2010), Miroslav Srnka's »Make No Noise« (2011) and Jörg Widmann's »Babylon«, another commissioned work, »South Pole« by Miroslav Srnka, was premiered at the Bayerische Staatsoper in January 2016.

From the start of the 2013/14 season until the end of the 2019/20 season, Nikolaus Bachler engaged conductor Kirill Petrenko as General Music Director at the Bayerische Staatsoper. Since then, he has taken to the rostrum for premieres of »Die Frau ohne Schatten«, »La clemenza di Tito«, »Die Soldaten«, »Lucia di Lammermoor«, »Lulu«, »Die Meistersinger von Nürnberg«, »Lady Macbeth of the Mtsenk District«, »Tannhäuser«, »Il trittico«, »Parsifal«, »Otello«, »Salome« and »Die tote Stadt« and revivals of Wagner's »Der Ring des Nibelungen« among other works.

In September 2018 Nikolaus Bachler was appointed Managing Director of the Salzburg Easter Festival from 1 July 2020 and Artistic Director of the festival from 2022. With his first programme as the Artistic Director, Nikolaus Bachler was announcing a new path for this festival that is so steeped in tradition. From 2023 onwards, a different top-class orchestra each year will come with its chief conductor to give guest performances in Salzburg, bringing its own unique sound culture to the Easter Festival.