History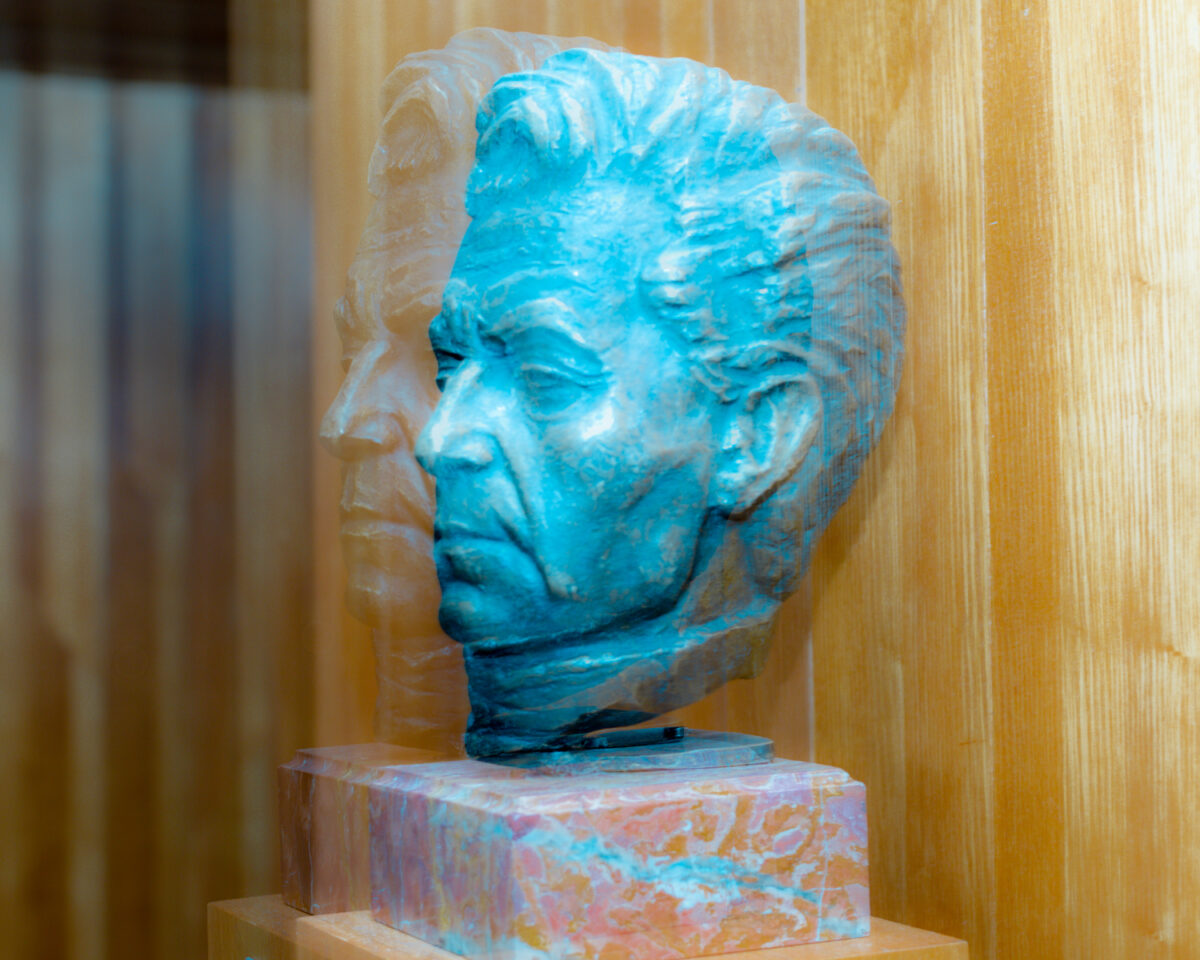 A Unique Constellation
From 1967 to 2012, the Berliner Philharmoniker and its respective chief conductors were at the heart of the Easter Festival. Herbert von Karajan established the Salzburg Easter Festival as the only place in the world where the Berliner Philharmoniker accompanied a scenic opera production from the pit. From the very start, international guests streamed to Salzburg in order to experience this exclusive constellation with the Berliner Philharmoniker, along with the orchestral and choral concerts.
Sir Georg Solti - Claudio Abbado - Sir Simon Rattle
After Herbert von Karajan's death in 1989 and an "interregnum" of two years, Sir Georg Solti assumed the artistic direction of the Festival in 1992 and 1993. In 1994, Claudio Abbado was appointed Artistic Director of the Salzburg Easter Festival, five years after having been appointed as Herbert von Karajan's successor as Chief Conductor of the Berliner Philharmoniker. Abbado founded the chamber music series Kontrapunkte at the Festival, where members of the Berliner Philharmoniker and renowned soloists could be heard as chamber musicians. Sir Simon Rattle was appointed Claudio Abbado's successor at the orchestra and the Salzburg Easter Festival in 2003, and he was the Festival's Artistic Director until and including 2012.
A New Beginning in 2013 with Christian Thielemann and the Staatskapelle Dresden
From 2013 until 2022, the Salzburg Easter Festival has been on a new artistic footing: Christian Thielemann has been the Festival's Artistic Director and the Staatskapelle Dresden was the new orchestra in residence. With Christian Thielemann as Artistic Director, the Easter Festival has enjoyed a brilliant renaissance at the highest artistic level while at the same time continuing the tradition whereby an exceptional, leading artistic personality is at the heart of the Festival, along with the orchestra that he conducts. There is a very special sense of having come full circle, not least because Christian Thielemann began his career as Herbert von Karajan's musical assistant.
A New Direction For The Salzburg Easter Festival in 2023
With his first programme as the Artistic Director of the Salzburg Easter Festival, Nikolaus Bachler is announcing a new path for this festival that is so steeped in tradition. Until 2026, a different top-class orchestra each year will come with its chief conductor to give guest performances in Salzburg, bringing its own unique sound culture to the Easter Festival. The first guest ensemble will be the Leipzig Gewandhaus Orchestra, conducted by Andris Nelsons. The focus of the 2023 Easter Festival will be the Leipzig-born composer Richard Wagner, and it will include a new staging of Romeo Castellucci's production of »Tannhäuser« and the world premiere of »Träume« [»Dreams«], by the choreographer Emanuel Gat.

Berliner Philharmoniker RETURN TO SALZBURG In 2026
From 2026, the Salzburg Easter Festival will once again have a permanent resident orchestra: the Berliner Philharmoniker. Herbert von Karajan founded the Easter Festival together with this orchestra in 1967 and now the orchestra is returning to the tradition-rich festival on the Salzach.

»Exciting years lie ahead – until 2025 we want to welcome a diYerent top orchestra to the Easter Festival every year,«says Nikolaus Bachler. »However, I am very pleased that we have succeeded in tying the founding orchestra to this very special festival again – because the Berliner Philharmoniker and Salzburg have a shared history of more than 45 years, which will blossom anew with principal conductor Kirill Petrenko from 2026.«
»I would like to congratulate those responsible for the Salzburg Easter Festival, especially Artistic Director Nikolaus Bachler, on signing the Berliner Philharmoniker under Kirill Petrenko from the 2026 season«, says Wilfried Haslauer, Governor of the State of Salzburg. »As one of the most important ensembles in the world with its distinctive profile, the orchestra shaped the Easter Festival for 46 years. The return to Salzburg is a continuation of a remarkable artistic and cultural success story and makes me extremely happy.«