The "Conductor of the Century"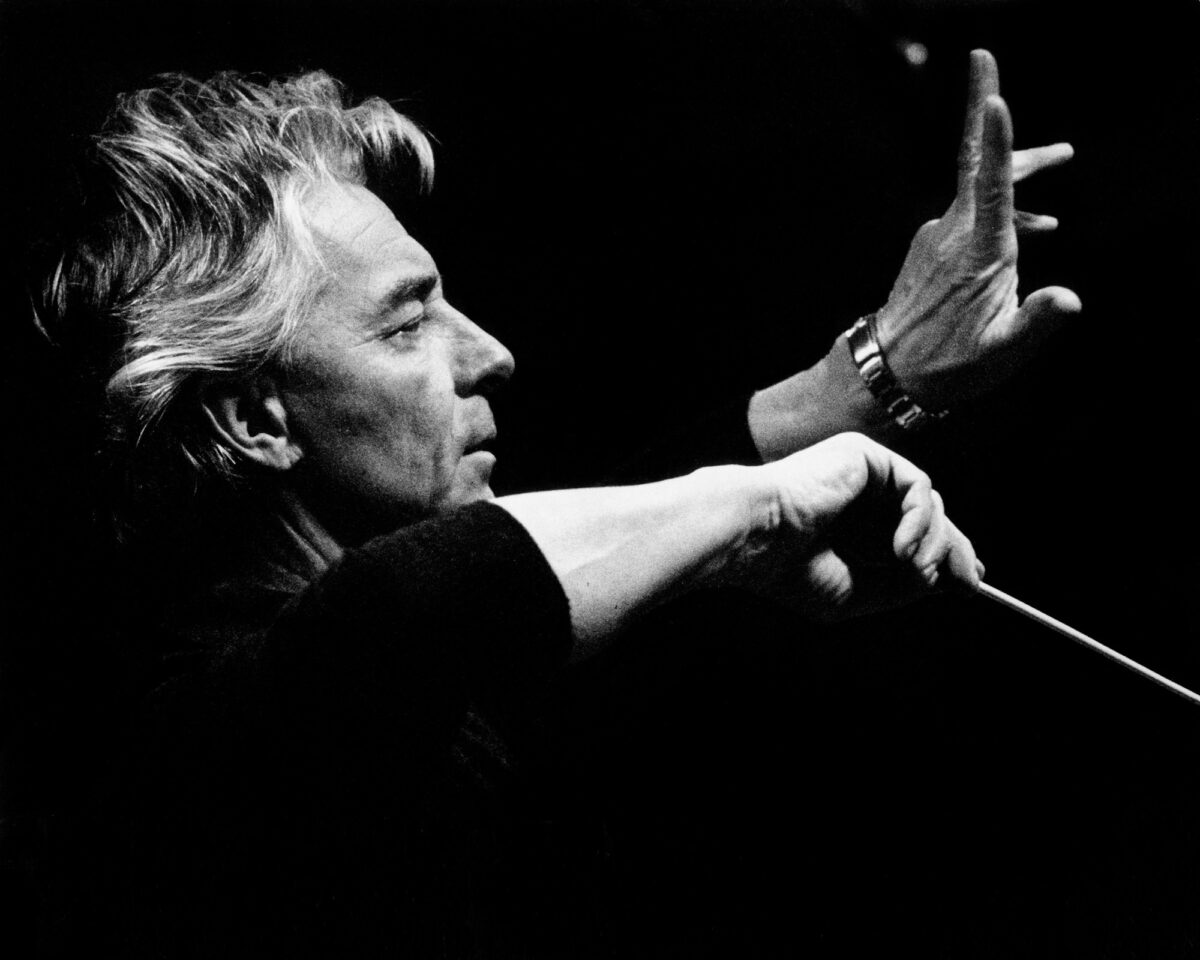 An Exceptional Artistic Personality
Much has been written of this »conductor of the century«. Born in Salzburg in 1908, Herbert von Karajan first conducted the Berliner Philharmoniker in 1938, and from 1955 to 1989 he left his mark on it as its Chief Conductor. From 1948 to 1964 Karajan was also Concert Director of the Gesellschaft der Musikfreunde in Vienna and from 1957 to 1964 he was Artistic Director of the Vienna State Opera. From 1948 onwards he conducted at the Salzburg Festival, of which he was the Artistic Director from 1956 to 1960. In 1960 he conducted Richard Strauss's »Der Rosenkavalier« at the opening night of the Grosses Festspielhaus and as conductor, opera director and member of the Directorate he continued to play a significant role in the artistic orientation of the Salzburg Festival until 1988. In 1967 von Karajan founded his own festival, the Salzburg Easter Festival, which he directed until his death in 1989.
Karajan's Inheritance
Herbert von Karajan's endeavour to attain artistic perfection, combined with his passion for technology, led him to make an impressive number of sound and video recordings. These feature some 800 works by 200 composers. The Herbert von Karajan Website and the Eliette and Herbert von Karajan Institute offer further information about Karajan's discographic heritage and other aspects of his life and work. The Institute's archives encompass, for example, a database of all his conducting engagements, along with reviews and programme booklets and information on all the known recordings and photos.
Herbert von Karajan Prize
Eliette von Karajan, the widow of the conductor, has established a Herbert von Karajan Prize to be awarded in 2017 on the 50th anniversary of the Salzburg Easter Festival. This Prize, worth € 50,000,– will be awarded each year as of 2017 to a musician whose exceptional artistic achievements have found global recognition. Young artists are to be awarded the Prize, which will signify a special moment in their musical career.

»I believe that it is wholly in the spirit of Herbert von Karajan that this Prize should in future be based in Salzburg, in this city that was so central to his life and work as an artist. The jubilee of the Salzburg Easter Festival that he founded will also offer an internationally recognised forum for the award of the first Prize«. – Eliette von Karajan (2017)
Herbert von Karajan Prize winners
2017 Daniil Trifonov
2018 Sol Gabetta
2019 Mariss Jansons
2020 Janine Jansen
2021 Hilary Hahn
2022 Sächsische Staatskapelle Dresden