»There is no need for unnecessary experiments if the quality is right.«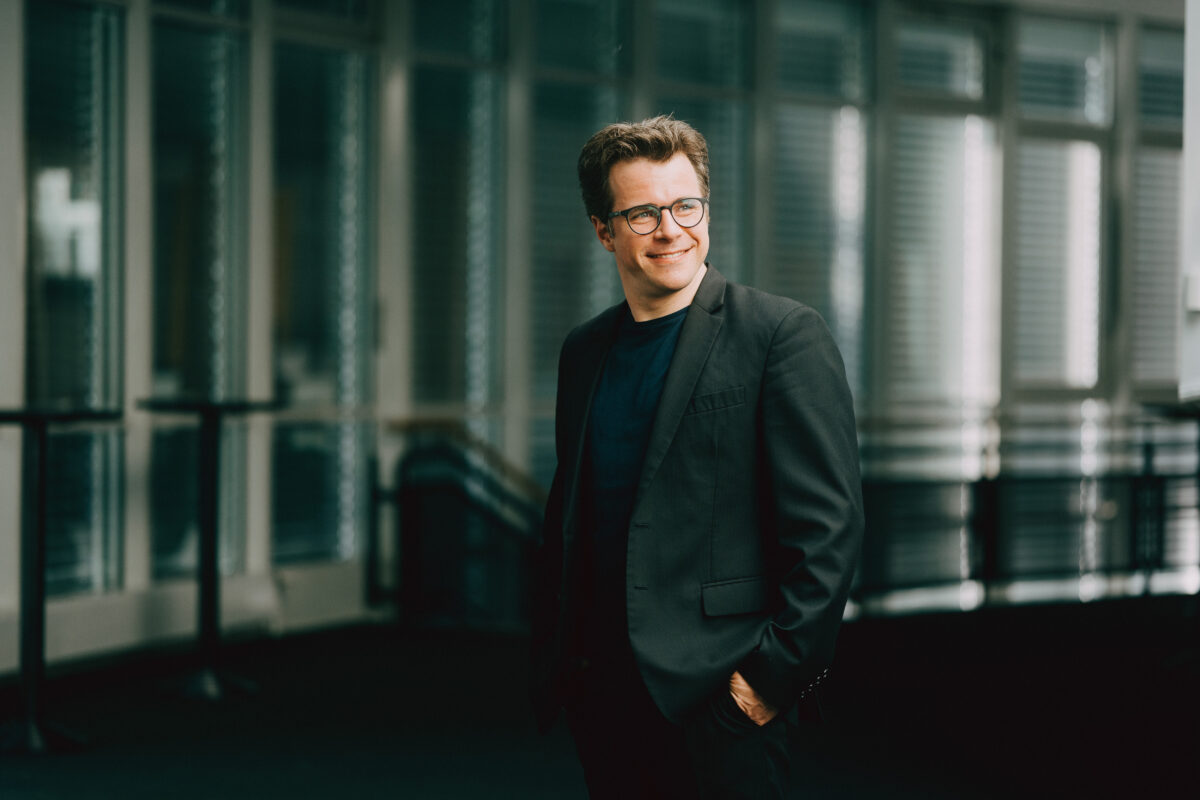 The Salzburg Easter Festival 2024 is dedicated to Italy. What does this country mean to you? And what does it have to do with the programme of Orchestra Concert II, which you will conduct?
Jakub Hrůša: I have always loved Italy as a place of amazing cultural traditions and as a country where one can really live well. And I have always made many trips there. In recent years, my experience of Italy was mainly influenced by my extended time spent with the Accademia Nazionale di Santa Cecilia as their Principal Guest Conductor, and therefore also with the city of Rome. I had the feeling that this place has become – at least for this period of my life – yet another home for me culturally. The programme we play together in Salzburg is entirely inspired by Italy – the titles »Roman Carnival«, »Frescos of Piero della Francesca« and »Harold en Italie« say it all.
You are the Principal Guest Conductor of the Accademia Nazionale di Santa Cecilia. What is your relationship with the orchestra and what is it like to perform in Salzburg?
Jakub Hrůša: I am very happy about it. We have worked on several projects together for some years,but we haven't yet had the opportunity to play outside of Rome. In fact, the only trip we made in this regard was to Spoleto earlier this year, and our amazing Janáček programme got destroyed by bad weather. It was even cancelled. So I am happy that finally we can tour this year first to Salzburg, later in the season we will go to other places such as Hamburg or Prague. And I am also happy that the Salzburg venue has a roof!
What does Italy sound like? How would you describe it?
There's enormous energy. Lots of light and lively bubbles in the resonance.
Hector Berlioz is best known as the composer of »great« works such as the »Symphonie fantastique« or the opera »Les Troyens«. Do the two works played fit into this series? And how do you see his view on Italy?
Oh, »Harold« is truly great! Unique – and extraordinary. »Roman Carnival« – I love this piece. It's a lot of fun to play but it's also masterfully crafted. I find this combination of two works by Berlioz ideal. I want to do even more of his music – he was one of people in the history of music, and art in general, who were truly genius. Crazy but unrepeatable, irreplaceable. Amongst French composers, he is a central figure for me.
The music of Bohuslav Martinů is very rarely found on international schedules. Why did you include the »Fresques de Piero della Francesca« in the programme?
Jakub Hrůša: That's not so rare. Tell me: how much of the music of Martinů's time really lives in the concert halls today? Martinů is doing very well! Compare his oeuvre with, say, Hindemith, Honegger or Tippett? The piece stands in our programme because it's the significant and very imaginative work by the composer explicitly inspired by Italy – specifically by Piero's frescoes in Arezzo. The orchestra and I have always combined the so-called mainstream repertoire with discoveries of pieces that I know 100% are of the highest quality. We've done quite amazing things this way. Martinů's piece is one of those projects.
The Israeli violist Pinchas Zukerman, who is making his debut with the Accademia Nazionale di Santa Cecilia, will play the solo part in »Harold in Italy«. What does this collaboration mean to you?
Jakub Hrůša: Pinchas Zukerman is one of the heroes of the classical music scene. We have never worked together before. I feel honoured to meet him personally and discover music as a team with him and with our orchestra.
If you could spend an evening in Salzburg with Bohuslav Martinů and Hector Berlioz, what would you do with them?
Of course, I would have a good drink and a good meal, and I would ask them all the questions I have about their music. But I would do it separately – I am not sure they would fit well together. They both spoke French, but Martinů was rather shy. Berlioz – on the other hand – a pure eccentric. I wouldn't want to be a moderator of the debate between those two. But both intrigue me greatly – so if there was no other way than together, I would do it!
What would be a good aperitif to go with the concert?
Ι would go for an Italian sparkling wine. There is no need for unnecessary experiments if the quality is right.