Großes Festspielhaus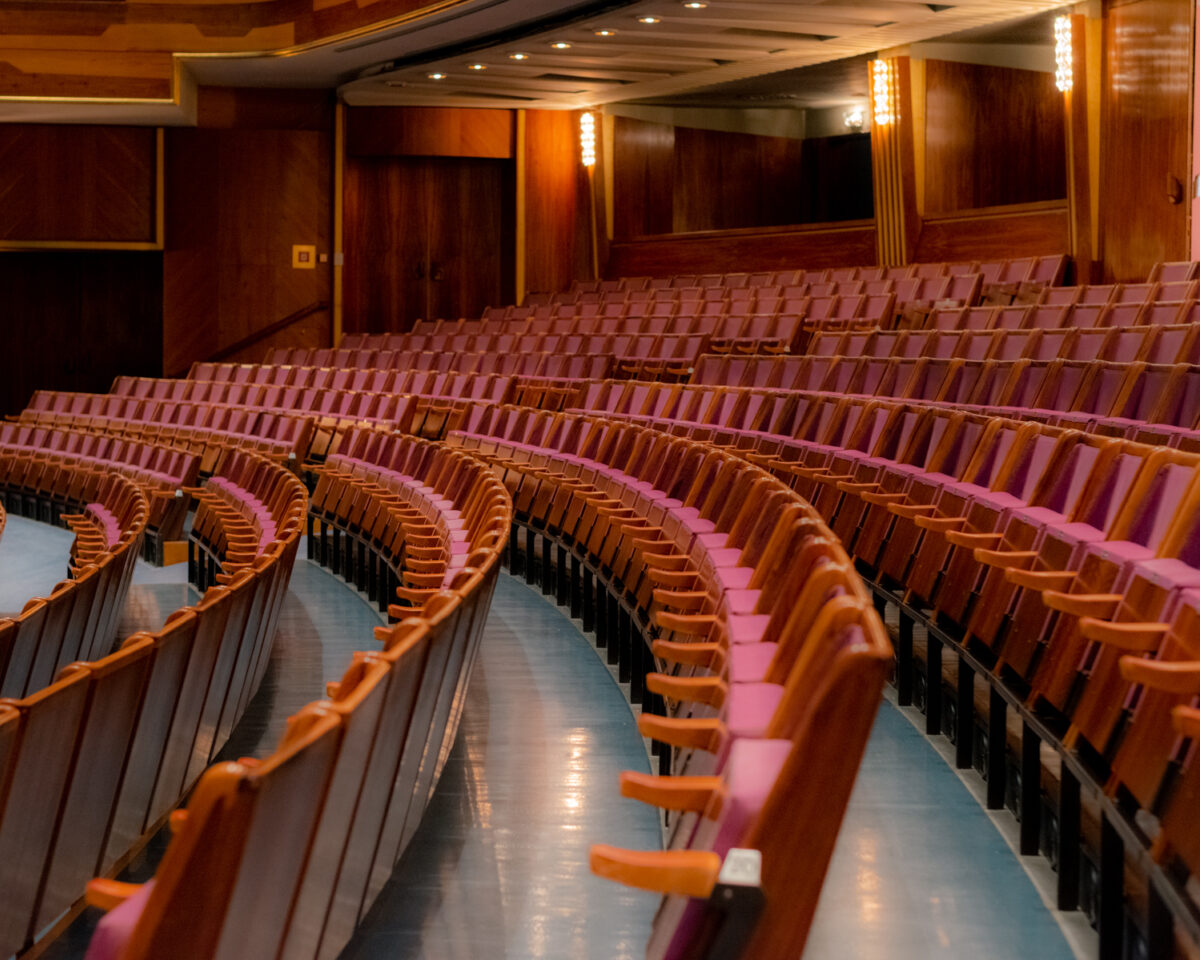 The Grosses Festspielhaus was designed by the architect Clemens Holzmeister and built between 1956 and 1960 on the site of the former court stables of the Prince Archbishops of Salzburg. The new house was opened on 26 July 1960 with an official ceremony and an operatic production: Richard Strauss's opera »Der Rosenkavalier«, under the baton of Herbert von Karajan.
One of the Biggest Stages in the World
This vast house features one of the world's biggest stages. In order to create the space to build it, 55,000 cubic metres of rock were blasted from the Mönchsberg and carried away. There used to be a small street that ran between the former court stables and the cliff face, but now the whole building complex nestles against the side of the hill. Its dimensions are impressive: the overall width of the stage is 100 metres, while the proscenium is 30 metres wide. The imposing, almost square-shaped auditorium has 2,179 seats and offers an excellent acoustic, both in the stalls and in the circle.

Tradition and Modernisation
Despite being more than 55 years old, the basic structure of the Grosses Festspielhaus still fulfils current artistic, technical and practical requirements, though it has also been adapted and modernised to meet the needs of the day. For example, the acoustic shell for concerts was remade by the set designer Richard Peduzzi in 1993. A large and a small version of the shell is available, depending on the size of the orchestra and/or chorus for the event in question.
Foyers and Intermission Spaces
When designing the Grosses Festspielhaus, a focus was placed on using local materials such as Adnet marble for the floors of the entrance hall. Art from different eras can also be found here: there are two sculptures by Wander Bertoni made of Carrara marble that represent music and theatre. The four large, cruciform paintings between the main doors are entitled »Dreams with the Wrong Solutions« and are by the New York painter and sculptor Robert Longo.

The intermission space on the ground floor has largely retained the main features of the former Prince Archbishop's court stables. The steel relief on the wall is by Rudolf Hoflehner and is a homage to Anton von Webern. The Fischer-von-Erlach Portal affords visitors a view of the watering place for the horses. The exclusive Golden Lounge is also located here.

The intermission space in the floor above was made into the Patrons' Lounge in 1995, thanks to the support of the late American patron of the arts Donald Kahn, who was a very devoted Patron of the Salzburg Easter Festival. This Lounge serves as the reception room for Patrons, sponsors and their guests and offers a space for diverse events.